Kayaking in Gustavus and Glacier Bay National Park
Gustavus is a world premier destination for sea kayaking and whalewatching. From the Gustavus dock or the National Park Headquarters in Bartlett Cove there are guided and unguided trips for half day, whole day, overnight and multidays. There are at least six different ways to accomodate your party's preferences and capability. To better experience our special marine environment, your host can help plan a trip or contact the tour operators. Advance arrangements are appreciated. Websites show the amazing adventures that await!
Glacier Bay Sea Kayaks
KAYAK RENTALS & GUIDED DAY TOURS IN GLACIER BAY NATIONAL PARK
Phone: 907.697.2257
Email: info@glacierbayseakayaks.com
Website: www.glacierbayseakayaks.com
Address
P.O. Box 26
1 Parker Drive
Gustavus, AK 99826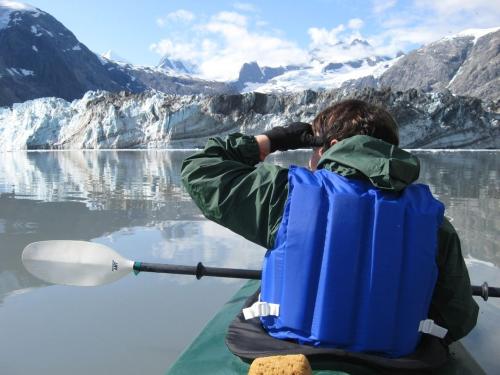 Glacier Bay Sea Kayaks is the concession in Glacier Bay National Park for guided one-day kayak tours and for kayak rentals. Daily guided half or full day kayak tours are available in Bartlett Cove, headquarters of Glacier Bay National Park. For independent day paddles and multi-day camping and kayaking trips, we rent both single and double fiberglass sea touring kayaks, provide daily instruction programs, and arrange camper transportation to remote areas of the bay and Icy Strait. GBSK staff are knowledgeable naturalist/guides and great instructors. We can help you plan your kayak trip, one day to two weeks or more, and make all your transportation and lodging reservations.
Spirit Walker Expeditions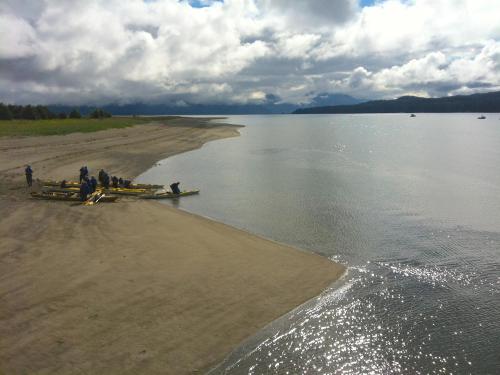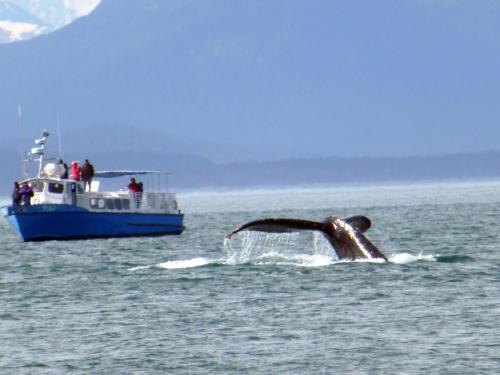 Spirit Walker Expeditions is a local, guide-owned and operated sea kayaking company with over 25 years of experience. We guide world-class sea kayaking expeditions throughout Southeast Alaska, specializing in fully outfitted and personalized small-group expeditions. Spirit Walker offers one to seven day trips to the whale feeding grounds at Point Adolphus, Lodge to Lodge and remote wilderness adventures, Glacier Bay packages, family trips and more. Our approach emphasizes wilderness stewardship and minimum impact camping with plenty of time for good food and friends. Our experienced and professional guides, high quality equipment, local expertise and prime location is the perfect combination for an unforgettable wilderness trip in Southeast Alaska's Inside Passage. Come join us for a day trip or a week long adventure!
Alaska Discovery / Mountain Travel Sobek
Toll Free: 1-888-831-7526
Email: johnb@mtsobek.com
Alaska Discovery was founded in 1972 on the premise that the best way to protect Alaska's fragile wilderness was to immerse people in its natural beauty, instilling a passion for America's Last Frontier. Today, almost 50 years later Mountain Travel Sobek (MTS) continues to uphold the original values of wilderness protection and immersion, and is one of only two companies with a permit to operate in Glacier Bay. MTS offers 3- to 8-day trips in Glacier Bay trips, including our classic 8-day Glacier Bay Kayaking & Wildlife Adventure. On this trip, you'll paddle past whales at Point Adolphus, camp on remote and pristine beaches, and head to panoramic Glacier Bay National Park for a spectacular kayaking expedition among icebergs and sprawling tidewater glaciers.
With an operations base in Gustavus, Alaska Discovery also has the ability to offer outstanding custom kayaking adventures both inside and outside of Glacier Bay National Park. So, whether you want to paddle the entire length of Glacier Bay, explore the wildlife rich shoreline of Chichagof Island, or visit the remote fjords near the open pacific ocean, our Alaska experts can make it happen.
Alaska Mountain Guides & Climbing School
Alaska Mountain Guides & Climbing School, Inc.
PO Box 1081, Haines, AK 99827
Inquiries: http://alaskamountainguides.com/
Email: climb@alaskamountainguides.com
Phone: 1.800.766.3396 / 1.801.742.0100
Fax: 1.801.206.0115
For over 20 years, Alaska Mountain Guides and Climbing School (AMG) has been the premier outdoor adventure guide service and climbing school with guided trips in Alaska. Programs include, exceptional climbing, trekking, skiing, and sea kayaking adventures that visit some of Alaska's and the Yukon's most unique and intriguing places. Leading remote wilderness expeditions and treks is our specialty and we employ the best guides and instructors in the business. They are exceptional at helping individuals learn the best ways to approach a first glacier trek, an initial kayaking trip, or excel on more advanced expeditions. In addition to these programs we also work closely with the International Wilderness Leadership School (IWLS) and Mountain Guides International Inc. (MGI) IWLS is a division of AMG that offers the highest level of technical skills training and outdoor leadership programs for university credit around the globe.
The IWLS award winning programs are recognized by over two dozen universities and high schools, now fully accredited by the Association for Experiential Education (AEE).

MGI is recognized as a global leader in the operation of international climbing, trekking, sea kayaking and cultural exploration expeditions on all seven continents.

We hope you can join us!