Shopping
Gustavus boasts a handful of gift shops. In town, you can find items for sale such as original collectible art, paintings, woodcuts, photography, sculpture, carving, jewelry, and pottery. Take home a delicious keepsake of fresh roasted coffee! Several stores also have casual gifts and clothing for children or adults.

The Community Chest, our local thrift store, is open several times a week and has an amazing array of items with sales supporting the local recycle center. At the National Park, go upstairs and browse the Alaska Geographic bookstore for local authors and natural history books.
Alaska Geographic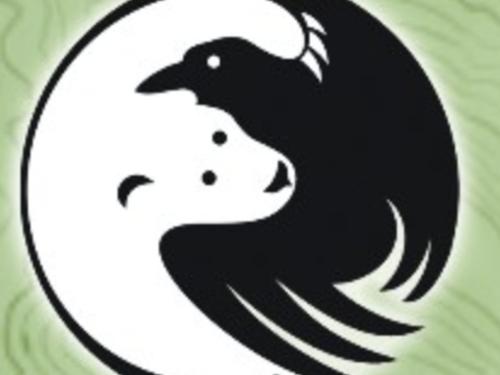 Phone: (907) 697-2635
Fax: (907) 697-2684
Website: www.alaskageographic.org

P.O. Box 140
1 Mile Park Road
Gustavus, AK 99826
Connecting people to Alaska's parks, forests and refuges. This non profit organization is your best source of books, maps and other materials about Glacier Bay National Park. Revenue from sales support educational and research programs in Glacier Bay National Park and Preserve. Located upstairs in the Glacier Bay Lodge in Bartlett Cove. Open mid-May through mid-September, noon to 9pm daily.
Camalou Studio @ The Outpost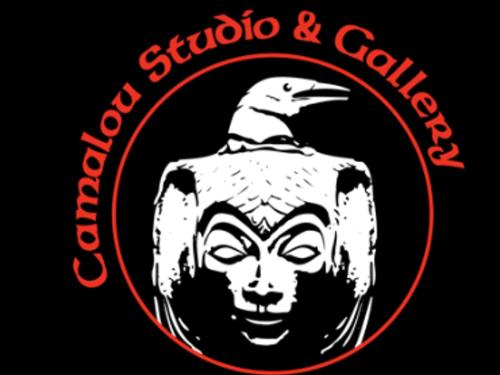 Phone: (907) 723-4045
Email: camalouart@gmail.com
Website: www.camaloustudio.com
212 Humpy Drive
P.O. Box 213
Gustavus, AK 99826
CAMALOU STUDIO If you're looking for a piece to match your living room sofa, then you probably won't wind up with one of Lou's creations. If, however, your definition of art includes words like "thought-provoking," or even "shocking," then his work is bound to invoke a response. His pieces can best be described as wild, vital, and emotionally charged.
Lou has exhibited at galleries from Alaska to New York and states in between. In 1969, he had his very first one man show at Seacliff Art Gallery in Long Island, New York. Since then he has participated in showings in numerous Alaskan galleries including House of Kybor, The Gathering, Grundy's Gallery, Scanlons, as well as participating in a mask show at the Stonington Gallery in Seattle, and Objects of Bright Pride in New York. In 1990, KTOO television in Juneau, Alaska, featured Lou as a guest on "Conversations."
Celebrate and Support Alaska's Native Culture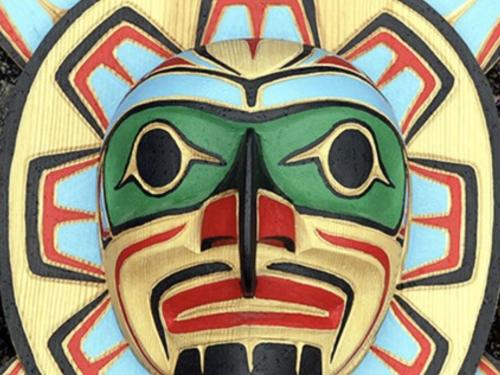 Toll Free: (888) 229-8687
Website: https://www.visitglacierbay.com/things-to-do/shopping/

Visit our gift shop, located in the lobby of the Glacier Bay Lodge, for a great assortment of mementos from your trip, including artwork, jewelry, carvings and much more. Many of these fine items are made by native Alaskan craftspeople.
You'll also find a great selection of clothing, rain gear, souvenirs, sundries, and snacks at our Gift Shop. And be sure to stock up on postcards -- you'll want a few to send, and a few to keep for yourself.

Summer Hours of Operation
| | |
| --- | --- |
| Morning Hours | 9:00 am - 12:30 pm |
| Afternoon Hours | 1:00 pm - 5:30 pm |
| Evening Hours | 6:00 pm - 10:00 pm |
Fireweed Gallery, Coffee and Tea House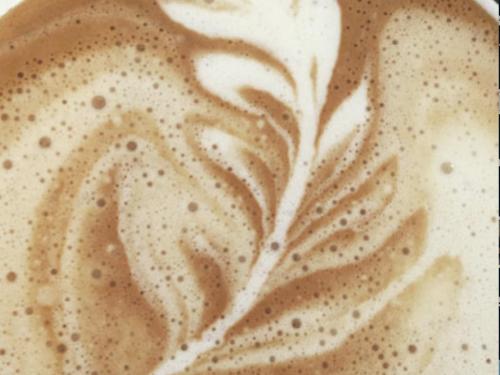 Phone: (907) 697-3013
Fax: (907) 697-3013
Email: fireweedgallery@live.com
Website: http://fireweedcoffee.com

P.O. Box 234
#3 Wilson Road
Gustavus, AK 99826

Gustavus boasts an incredibly rich community of artists (Bruce Shingledecker, Loren Adkins, Carol Baker, Lou Cacioppo, Kate Boesser, John Shearns, Bill Locher), and the Fireweed Gallery's primary purpose is to represent those artists. From stained glass to watercolor, from stonework to woodblock prints, from high end masks and jewelry to the best coffee mug you'll ever find, our selection is extremely wide ranging. While we feature our many local Gustavus artists, we also have a great variety of artists from across Alaska. The Fireweed Gallery has Gustavus' largest selection of Art Cards and proudly carries many local and Alaskan authors, as well as a selection of Alaskan Children's Books. The Fireweed Gallery is also a Custom Frame Shop, and we are happy to frame anything you bring in!!

Please come by to say hello, have a cup of coffee, use the internet, or wander through an elegant display of Alaskan's artistic reflections on Alaska. If you can't make it to Gustavus, please visit the Fireweed Gallery on Facebook! Much of the art in the Gallery is also online, and more is always being added!
Sentinel Coffee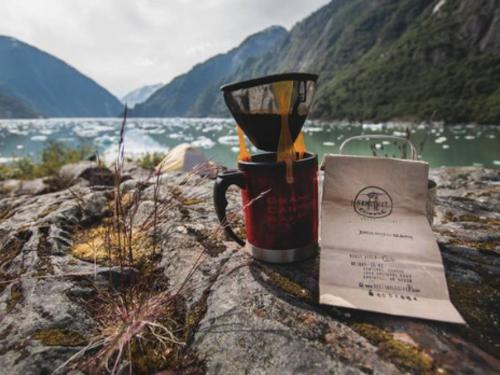 Stop by the Tasting Room or shop online:
https://sentinel-coffee.myshopify.com
Sentinel Coffee
is a boutique coffee roaster in Gustavus, Alaska. We are dedicated to providing you with absolutely fresh organic coffee. We only sell organic. Our roaster has been in the coffee business for more than ten years and loves to share great organic coffee with everyone enjoying the Alaska's pristine lands. Over the years, we have developed a healthy obsession with freshness and roast every week to ensure our customers get their coffee at the peak of its flavor.
We strive to find you only the best organic selections fromaround the world. Our varieties include old world coffees such as those from Ethiopia and the Indonesian Islands, as well as many Latin origins. Our selection is constantly changing with the global coffee harvest, but at any one time you can expect to find at least a dozen different origins. We also craft specialty blends of coffee for just the right espresso or a beautifully balanced brew. If you don't know what kind of coffee you like, come into the roastery for a tasting to sample several different origins, roasts, blends, and brewing methods.